Solido
Domestic Wastewater treatment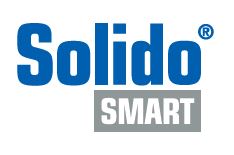 The new generation
in Decentralised
Wastewater Treatment
The Solido® SMART from Premier Tech Aqua UK, is a decentralised wastewater treatment plant and the perfect solution for residential and commercial projects where mains drainage is unavailable.
Serving a population of up to 12PE and
fast becoming the industry's system of choice; this low-profile unit offers a reliable design and low installation costs.
Installed to treat wastewater with minimal impact on the environment, typical applications include single dwellings, small communities or due to its very high performance, sites of special scientific interest (SSSI) such as National Trust sites.
Superior Technical Performance
The highly successful Solido SMART is
designed and tested in accordance with
EN12566-3:2005 and the British Water
Code of Practice for Flows and Loads.
This plant will produce a final effluent
quality better than 10:20:5 (BOD:SS:NH3)
with a CE mark for 5:13:0.7
How it works
Solido SMART combines the benefits of an ultracompact solution with the trusted performance of Solido technology. Integrating with SBR technology comparable to large municipal applications, the proven technology operates with direct aeration of the wastewater and without the need for primary treatment. This simple principle provides efficient wastewater treatment results without the emission of any odours.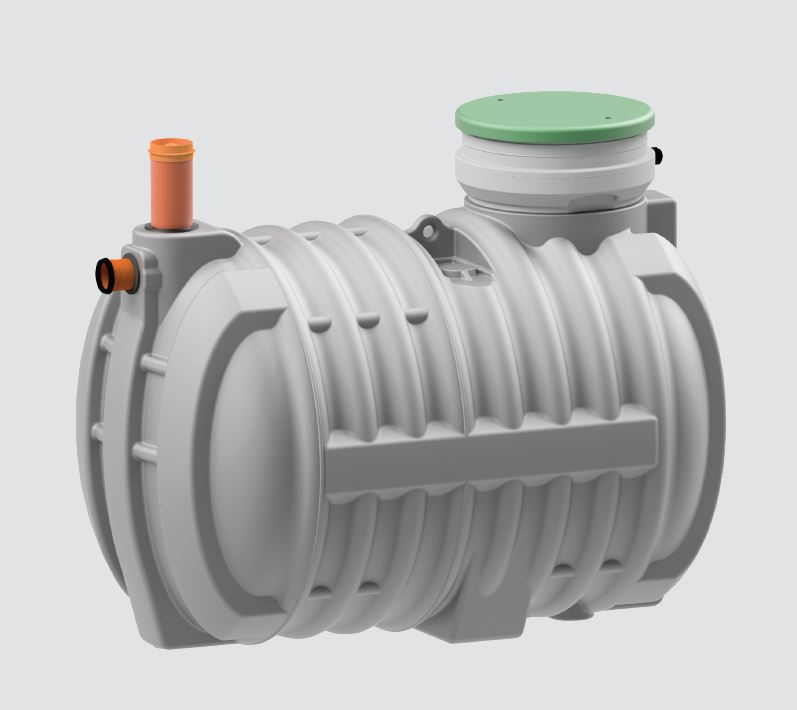 Solido® SMART
State of the art SBR Treatment
Advanced Technical Qualities
The Solido SMART solution makes decentralised wastewater treatment easier and more efficient than ever. Trust its high-quality design and durable
components to provide long-term performances and peace of mind.
Low operational cost, offering long term savings.
Discrete and silent treatment plant.
Reduced installation and maintenance costs, Solido SMART tanks are lightweight, compact and have low installation depth requirements.
Fully CE marked. Designed and tested in accordance with EN 12566-3.
HDPE material – durable, recyclable and impact resistant.
1. Technology Capsule
Safely housed in the capsule, the compressor requires only 0.81 –
0.9375 kWh/d for 6 – 12 PE plants respectively – providing an efficient
and quiet treatment without disturbance to the homeowner.
2. Tube Diffuser
The incoming wastewater is immediately supplied with oxygen to ensure a very efficient and odourless treatment.
3. The SMART Pipe
Slows down the incoming influent and simplifies inspections. Makes part
desludging safe and easy.
4. Sampling Port
Easy to service. Includes an overflow protection.
5. Clearwater Air Lift
The patented self-flushing airlift prevents sludge loss and ensures high performances.
Peripherals Available
Extension Kit
Deeper inverts can be accommodated by means of extension shafts. Extension shafts are available and can be supplied in 150mm and 300mm increments to give a maximum crown of tank burial depth of 1000mm.
Package Pump Station
Package pump stations are available in single and dual pump arrangements with varying inverts. The pump stations are designed to suit specific site requirements, these can be retrofitted where required.
Servicing
Through a nationwide network of British Water accredited service engineers, Premier Tech Aqua UK offer a comprehensive range of services including commissioning and on-going service contracts.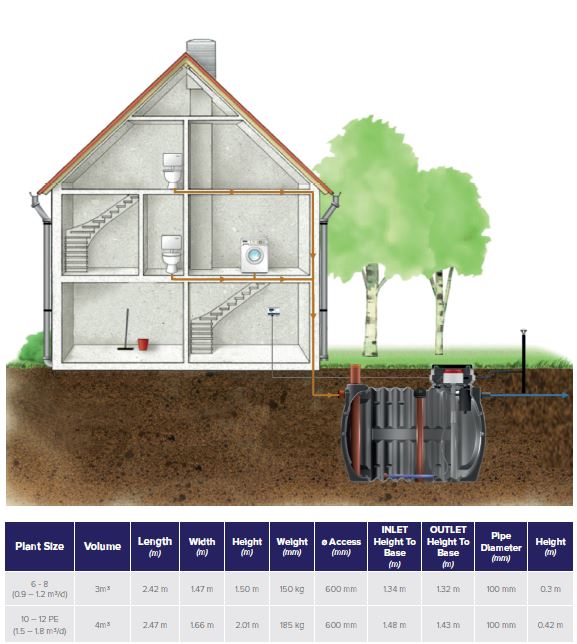 Installation
The Solido SMART Sewage Treatment Plant requires a relatively low cost and easy installation process. As the tank is super reinforced, concrete is not needed and the tank can be fully installed in free flowing granular backfill.
Premier Tech Aqua UK work closely with a nationwide network of installation partners and detailed installation guidelines are provided with each product.
All electric work should be carried out in accordance with current regulations (for example NIC EIC/Building Regulations).

Guide to Desludging of Sewage Treatment Systems
REWATEC Solido - M E Installation Manual - 2016
REWATEC Solido Brochure 2015
Solido Monolith II - Civil Installation Manual - Feb15
What not to use in a WWPT